This article pulls together all my best steam oven Thanksgiving recipes in one place (plus a select few other great recipes), ready for you to go forth into the kitchen and start cooking!
Using your combi steam or convection steam oven over the holidays opens up a whole other world of amazing food. With this collection of recipes you'll be confident, capable and ready to enjoy Thanksgiving no matter how many guests arrive at your table.
Unless you're serving a hundred, you won't need to make everything on this list. I encourage you to choose the dishes which appeal most, mixing and matching with your own favorites to create a welcoming and delicious holiday table.
Thanksgiving day appetizers and snacks
Start as you mean to go on, with snacks and appetizers that are mostly make-ahead and can be done in large batches to feed a crowd.
These are my favorite snack to have on hand when people drop by throughout the holidays. A batch lasts a good couple of weeks if you seal them well (and, uh, don't eat them all yourself), so they're just hanging out in the pantry, ready to pop into a cute bowl and serve with drinks.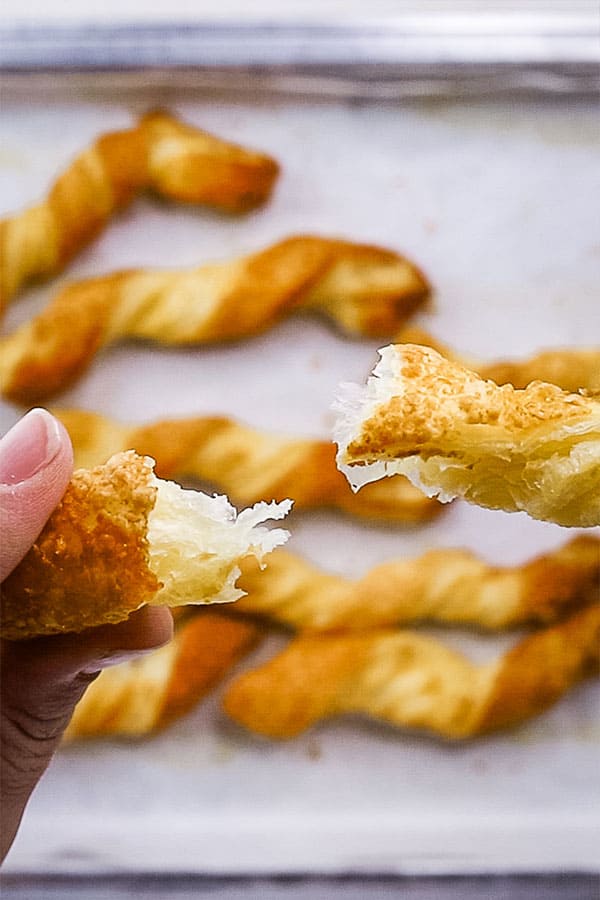 Warm, cheesy, flaky pastry. There's never anything bad about that, right? Plus, you can completely assemble these ahead and keep them in the fridge or freezer until your guests arrive. Then just bake and serve!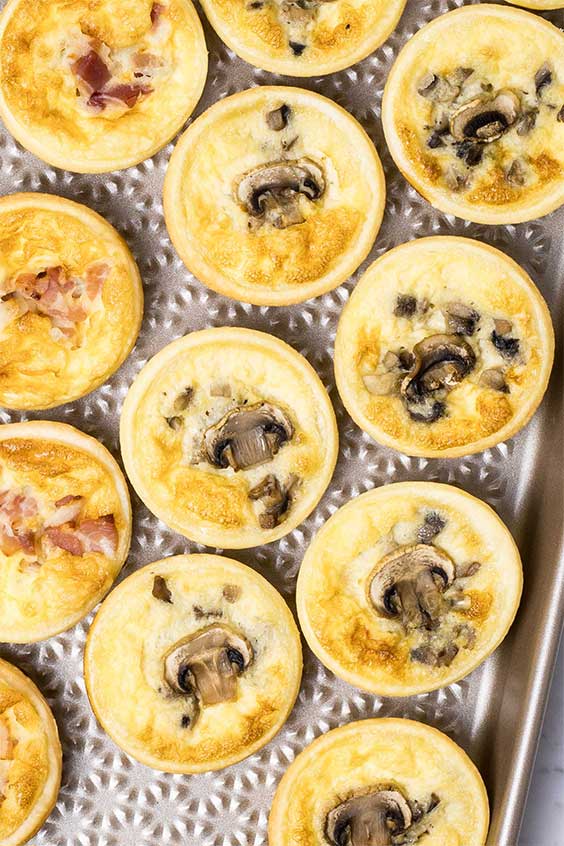 For a more filling appetizer, mini quiche win the day. They're popular with kids and adults alike, and you can fill them with so many different flavor combinations. Prep everything a few days before, assemble in the morning and bake just before serving.
Steam oven Thanksgiving mains
I think we all know what the classic main event is at Thanksgiving. I've got you covered here, with different turkey recipes for all sizes and styles of Thanksgiving. Go the full traditional roast turkey, make a modern stuffed and rolled turkey roast, or cater for a smaller crowd with the best sous vide turkey breast complete with burnished, buttery skin.
All my best tips and tricks for a whole turkey cooked in a steam oven. It's straightforward and reliable, and produces the most flavorful and juicy bird I know of.
Sounds fancy, but this skin-on turkey breast is so easy. It's sous vide cooked in your steam oven to retain all the moisture, then finished with lashings of butter and browned for serving.
This beautiful turkey breast roll is straightforward in your steam oven, and you can change up the stuffing to any of your favorite recipes. My turkey breast roll with pancetta recipe is exclusively available in my digital cookbook, Combi Steam Cooking at Christmas. You can purchase and instantly download the book right here.
What's Thanksgiving without brown gravy?! My friend Claire has a great recipe for one which doesn't use drippings, so it's easy to make whenever you like ahead of time. If you cover the top of the gravy with plastic wrap, pressing it onto the surface, you won't get a 'skin' as it cools down. Then you can just reheat in your steam oven or the stovetop before serving.
Last year I tried out this sous vide cranberry sauce and it was amazing. It took minimal effort and after it was done I kept half out for a Thanksgiving dinner and froze the rest to use at Christmas. I'll be doing the same this year.
Not everyone is into turkey. For the vegetable lovers in your life, I highly recommend adding this whole roasted cauliflower to your menu. It's substantial and special enough to be a main meal, and flexible enough to be a brilliant side for those who are eating meat. Oh, and it's dead easy to prepare.
Do you want to use and love your steam oven more?

There are precious few resources to teach us HOW to use a steam oven in everyday cooking. I'm guessing that's why you're here! If you love cooking but aren't making the most of your combi steam oven, you aren't alone.

Steam Oven Insiders was created for you!

Benefit from my decade-plus of steam oven knowledge and training, delivered to your inbox twice monthly in bite sized, easy-to-implement tips and delicious recipes you'll actually want to cook. Insiders get access to every exclusive recipe and article within the members dashboard, so you'll never miss a thing.

Find out more right here
Steam oven Thanksgiving side dishes
Don't judge me, but I actually think the sides (ok, and dessert) are the most exciting part of the Thanksgiving menu. So many choices! So much good eating!
It took me years to share my recipe for steam oven mashed potatoes, but I finally got around to it! You can definitely use your steam oven to make mash, and it's fluffy, creamy and absolutely fantastic.
Once you've made those mashed potatoes, did you know you can hold them in your steam oven for literally hours? Yep. No more last minute mashing and adjusting seasoning. Just make and put them into a serving dish, then keep in your steam oven at about 160°F/70°C until it's time to serve. Even more than being able to make mash in your steam oven, this ability to hold or reheat so they taste freshly made is reason enough to justify your oven's existence!
Call it stuffing or dressing, I don't care. I just can't get enough of it. I prefer my stuffing cooked separately from the bird, where I can control the texture and get lots of crispy edge bits. Steam oven stuffing is the best because it browns and crisps perfectly but never dries out in the center.
I wasn't sure whether to put these in the appetizers section or under side dishes. Either way they're brilliant additions to the menu; my eldest son would eat a plateful of them to the exclusion of everything else on the table!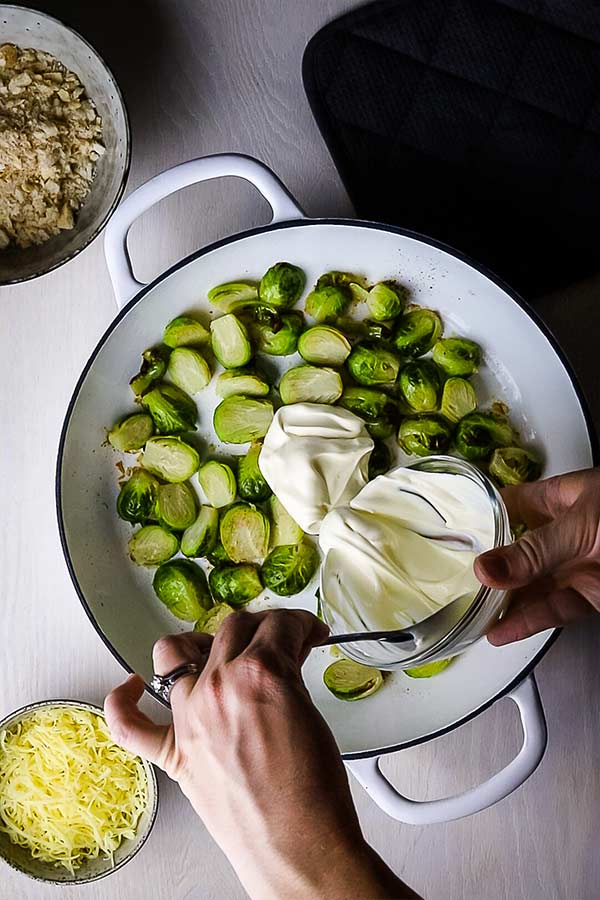 I love the combination of Brussels sprouts with cream and cheese. This casserole, or gratin, is simple and luxurious; it might not convert sprout-haters but those who enjoy them will thank you for making it!
This beautiful, hearty salad is a sought-after side dish whenever I entertain, not just at Thanksgiving! But it contains the flavors of the holiday and, as a bonus, it's substantial enough to become a main dish star for vegan or vegetarian guests.
Whenever I make mashed potatoes, I keep a little back so I can make my favorite potato rolls the next day. In the case of Thanksgiving, I recommend making extra mash for the sole purpose of baking these soft, fluffy and perfectly textured rolls.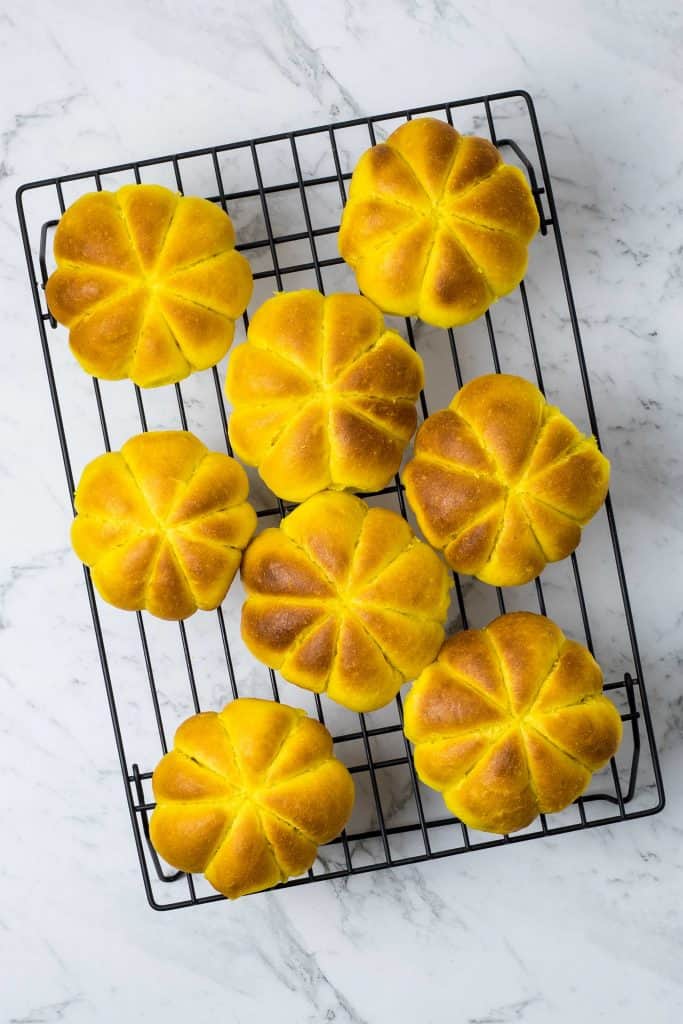 Can't get enough pumpkin in your life? These are the rolls for you. They come out with a gorgeous golden hue and a subtle pumpkin-y taste, and the texture is soft and pillowy.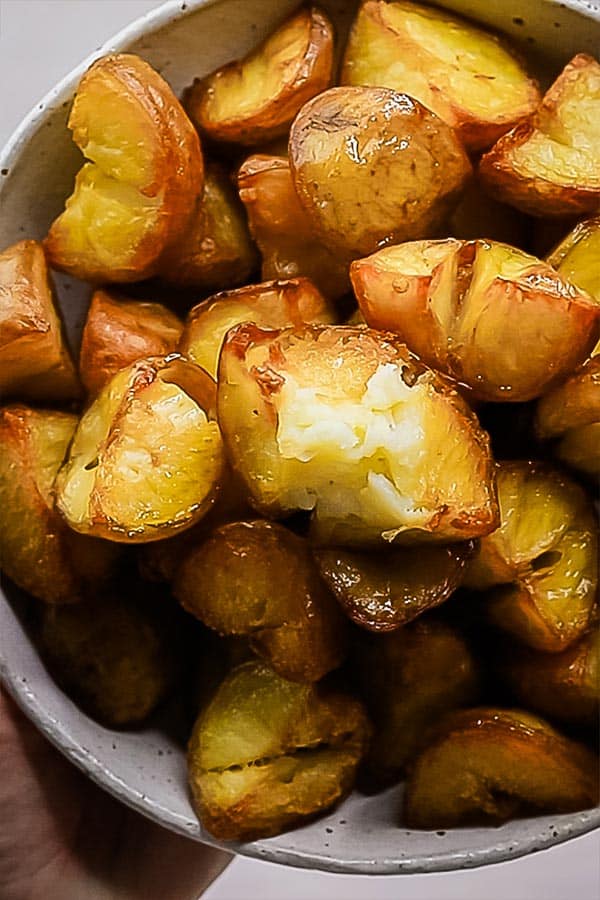 I know, I know. Thanksgiving is about mash, not roasted potatoes. But who says we can't have both?? These are my very best, most indulgent roasted potatoes and my vote is for them to be on every holiday table.
Sticky and sweet carrots, these shine in the steam oven. The insides of your carrots will be tender and packed with flavor, while the outsides get burnished and golden and just a little charred.
Some people like green bean casserole, but I prefer these bright green beans with crunchy almonds and a punchy balsamic dressing. I love how they perk up a plate, cutting through the many rich and fatty dishes with their brightness and vinegary kick.
Steam oven Thanksgiving dessert
Oh, dessert. It's not socially or physically acceptable, but if it were I think I'd just make a whole table full of desserts for every holiday gathering. These are the dishes I'd put on the Thanksgiving one.
It took me a long time to come around to pumpkin pie. I'm not American, where it's basically a national dish. And to be honest, I found the whole idea of a custardy pie made with pumpkin flesh kind of weird.
BUT. These days I can happily say I'm a convert, thanks in no small part to my friend Rachel's outstanding version that she developed especially for the steam oven! It's got a gingery crumb crust and the silkiest filling where pumpkin and spices meld into something that's far more than the sum of its parts. If you haven't yet found 'your' pie recipe, I hope this will be it.
Can't decide between cheesecake or pumpkin pie? Make this. It really is the best of both worlds – a creamy and super smooth pumpkin cheesecake atop a gingery crumb crust.
A full slice of pecan pie is a thing of beauty, but so are these tiny wonders. A short and buttery cream cheese pastry holds classic pecan pie filling, in a form that travels beautifully and is just the right size to serve with coffee and not tip your full Thanksgiving stomach over the edge.
These cupcakes are decadent, rich and wonderful. They taste like pumpkin pie, cheesecake and a super moist pound cake rolled into one. I've been baking them for years and I'm not going to stop anytime soon.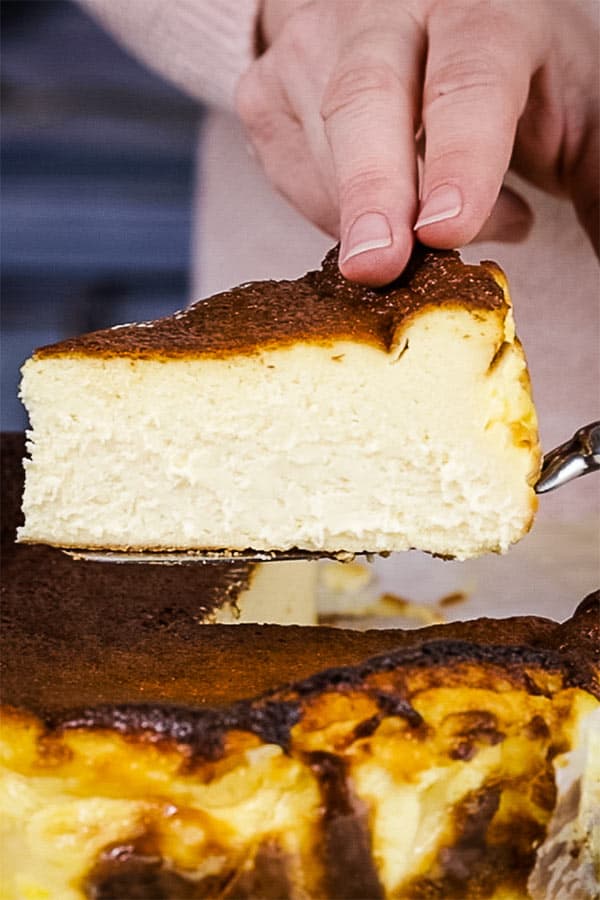 Basque, or burnt cheesecake is having a 'moment' in the food world, and so it should. This cake is so easy to put together – it's crustless so you just mix up the batter and pour into your pan. Baking the cake using combi steam makes it smoother and creamier than any other version I've tried.
Creme caramel cooked sous vide is the ultimate make ahead party dessert. They're actually not difficult to make, and the low temperature sous vide cooking makes them foolproof. You can cook these up to several days ahead and serve them straight from the fridge, so you don't need to stress at the end of a big meal.
What to do with Thanksgiving leftovers
I'd make roasted turkey just to be able to eat this salad. It's that good.
When you've exhausted the enjoyment of leftovers but still have meat and/or vegetables, a steam oven pot pie is the way to go.
Use up your excess of turkey and roasted vegetables in this creamy pie topped with the flakiest puff pastry imaginable. Combi steam puff pastry really is the stuff of the Gods.
What a list! Do make an effort to try at least a couple of the dishes on your Thanksgiving menu this year. Using your steam oven really does make things easier at the holidays once you've discovered everything it can do.
Happy steam oven cooking, see you here again soon.