This is my take on nine great recipes to cook in your steam oven this year. It applies no matter whether you've just started with steam oven cooking or you've had your appliance for ages!
These recipes are a mix of dishes which show the best of what combi steam can do for your food, and those which demonstrate how simple it is to create a quick meal using steam.
A collection of favorites and greatest hits from the blog, I hope you'll find something new that you just can't wait to try out.
This post includes affiliate links. As an Amazon Affiliate I earn from qualifying purchases. Find out more about affiliate links.
Are you a brand new steam oven cook?
Knowing just what to cook in a combi oven is something lots of new users struggle with. The settings are unfamiliar; it can be hard to know what to do with those mysterious steam or humidity functions which didn't appear on your old oven. Rest assured if that's where you're at. It doesn't take long to gain confidence and learn the capabilities of your appliance.
Or maybe you've had your steam oven for years?
If you've been using a steam oven for a long time, you'll know that even experienced steam oven cooks get into a rut. This post is for you too. Think of it as a list of dishes to get you inspired and excited again. It's especially helpful if you're just making the same few recipes over and over, or if you've given up on your oven because it's all too hard.
Here we go.
Steamed oatmeal (aka your new best breakfast)
If you're an oatmeal hater skip ahead, but if you have your priorities straight this is where I want you to start! Oatmeal is great for adopting your steam oven into your daily cooking routine.
Steam oven oatmeal takes a little longer than microwave or stovetop oatmeal, but it's virtually hands off. Oh, and the texture is so. much. better. Put the oats and liquid into a bowl, set the oven and go about getting ready for your day, knowing you'll come back to a nutritious and comforting breakfast. You can dress up steam oven oatmeal however you like to make mornings interesting.
Get the recipe for Steam Oven Oatmeal. If it's more your thing, do a batch of Steel Cut Oatmeal instead, it'll be enough to last all week and reheats beautifully.
I'm giving you a bonus dish here: if you love stewed fruit, follow this guide and add the fruit to the oven while your oatmeal cooks. In roughly the same time as the oatmeal takes, you'll have a topping ready to go. Do enough fruit for the week and you can just reheat while the oatmeal cooks.
Get the guide on How to Stew Fruit in a Steam Oven.
Soft and fluffy steam oven bread rolls
The ability to bake amazing bread is one of the big pitches when it comes to combi steam cooking. It's absolutely justified. Steam added to a baking cycle results in a tender crumb, great rise and an even, golden crust.
If you've been around these parts for a while, chances are you've baked my soft potato rolls already. Easy to mix, easy to proof and bake, and with great keeping qualities, this bread is a big reader favourite. It's truly deserving of a place on today's list.
My combi steam cooking group on Facebook shows that this recipe has transformed even the most nervous bakers into yeast dough converts. If you're new to bread baking it's the perfect starter recipe. And if you're an old hand you'll be thrilled at the results of such a simple recipe.
Get the recipe for Easy Potato Rolls.
Perfectly cooked combi steam fish with crispy crumbs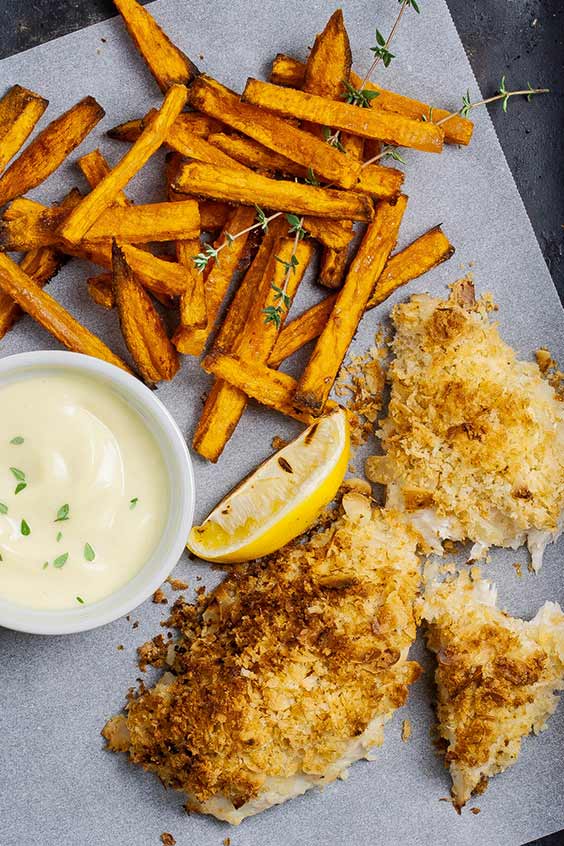 A steam oven is obviously handy when it comes to steaming fish at low temperatures. We all know that. But if you haven't tried the high heat, fast cook approach using combi steam settings, you're missing out.
Combining high temperature roasting with steam means you can make this crowd pleasing almond crumbed fish in around eight minutes.It'll take around 20 minutes all up if you want to include the sweet potato chips and turn it into a complete meal.
Not only is this dish fast to prepare, it gives you the best of both worlds when it comes to texture: perfectly cooked, soft fish underneath, with crispy golden crumbs on top. It's hands down my favorite way to cook a fish fillet.
Get the recipe for Almond Crumbed Fish with Sweet Potato Chips.
The fastest roast chicken you've ever cooked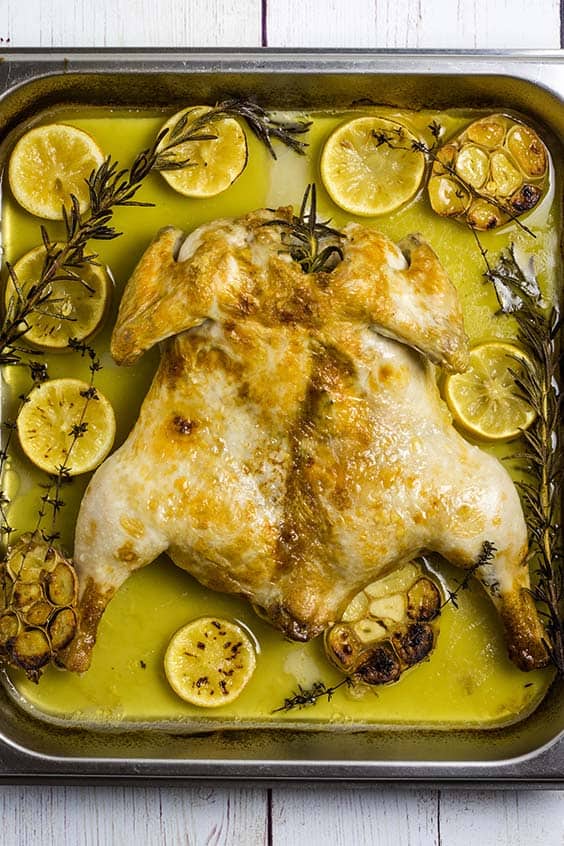 If roast chicken in half an hour is appealing but you've never tried this recipe for steam oven roasted chicken, I encourage you to change that.
Butterflying the bird and using combi steam for a hot and fast (but moist) cooking environment is a game changer; so much so that I hope you never want to buy a supermarket roasted chicken again.
This recipe is infinitely adaptable. Chicken takes well to so many different flavors, once you've mastered the method you'll use it for all sorts of delicious dinners.
Get the recipe for Steam Oven Roast Chicken.
All-in-one combi steam chicken and buttery rice
This pilaf-style rice is cooked with herb and spice-rubbed chicken thighs in one glorious dish which goes straight from oven to table.
Steam oven baked chicken and rice is my eldest son's favorite dinner and I can see why: the chicken is tender and savory, the juices soaking into the rice below for maximum flavor. The rice is fluffy and perfectly cooked, with a richness that comes from a surprisingly small amount of butter. Served with a crisp green salad, it's a family meal to please almost everyone.
Get the recipe for Steam Oven Baked Chicken and Rice.
A vegetarian sheet pan dinner that's ready in 20 minutes
Steam ovens are great for moist, tender meat, but what if meat's not your thing? I've got you covered with my best fast and fabulous dinner that's heavy on veg. It requires nothing more from you than some basic chopping skills and your steam oven.
This haloumi bake is my nod to all the good things about a Mediterranean diet: colorful and tasty vegetables, olive oil, herbs and salty delicious haloumi cheese. Everything goes onto one tray and into the oven at the same time, arriving on the table shortly afterwards. The addition of steam makes vegetables cook faster, while the haloumi gets that grilled toasty brown effect without drying out as it would in a regular oven.
Get the recipe for Mediterranean Haloumi and Vegetable Bake.
Silky, sticky steam oven braised beef ribs
I talk a lot here about steam ovens being great for fast cooking. And they are, but what about slow cooking?
These Asian style braised beef ribs are one of the best slow cooked dishes I know. A handful of ingredients and a long, slow cook means melting meat and deep flavor. They don't have to be done in a steam oven but it's how I cook them. Instead of taking six or seven hours to cook into soft, shredding submission, they take roughly three. How's that for fast slow cooking?!
Get the recipe for Sticky Asian Braised Beef.
Steam oven brownies, done and dusted in 12 minutes
I'm not sure I need to add anything about these brownies apart from that headline. I hope it's enough to send you off to the kitchen right now. But because I can't help myself, how's this: brown butter. And salted peanut butter frosting.
In truth, preparing the batter and the frosting is going to take you over the 12 minute mark, but these fudgy, dark and delectable brownies are still VERY fast. They do well without the frosting, so skip that if time is critical and dust with a little cocoa or powdered sugar.
Get the recipe for 12 Minute Steam Oven Brownies with Salted Peanut Butter Frosting.
A steam oven French apple tart with the flakiest pastry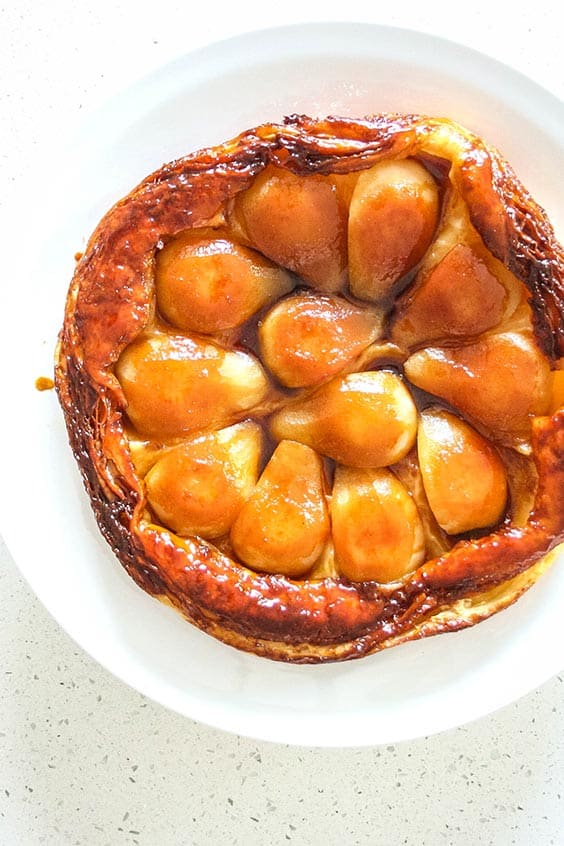 For a classic restaurant dessert done perfectly at home, this is what I turn to.
Tarte tatin, with its caramel apples and sky high flaky puff pastry, might feel daunting to make, but if you follow the recipe it's quite straightforward. Cooking the tart in your steam oven is a little faster than normal, plusit gives lift and layers to your puff pastry in a way no other oven can.
Use the best pastry you can find (or go all out and make your own), and your apple tart will become the dessert people ask for when you invite them for dinner.
Get the recipe for Combi Steam Tarte Tatin.
There you have it! Nine brilliant recipes to cover a huge range of preferences when it comes to cooking in a steam oven. If you cook one of these, I'd love you to leave a comment and tell me how it went, or share with others in the Facebook group so they can discover a new recipe as well!
Happy cooking, see you here again soon.
Would you like more recipes and tips to help you cook with confidence? Join the mailing list to be alerted to new posts.