This post includes affiliate links. Find out more about affiliate links and how they help this site.
I often get asked about my top 10 steam oven recipes. I can honestly say that it changes depending on the day, for me; probably because I cook so many dishes using steam and combi steam ovens!
What doesn't change a lot is your top 10, lovely readers: there are some enduring favorites around here, and because Google is (scarily) clever, it told me in a couple of well-placed clicks which posts you all visit most often.
Today I'm going to share the top 10 steam oven recipes knowing that they're not just my top 10, they're actually yours! Call this crowdsourcing at its best.
Before we get into the dishes themselves, let's have a quick chat about choosing recipes and cooking using a steam oven.
Why cook in a steam oven?
The dishes below speak to what's so great about cooking in a steam oven. They're mostly classics and what I'd call staple dishes, so you'll be familiar with most of them and have probably cooked at least a few using traditional methods.
That's the point.
Steam and combi steam aren't methods designed to change what you cook. They're about helping you cook the things you already make, only better or faster (often both).
When it comes to cooking, no single kitchen appliance does everything well. Anyone who tells you otherwise is probably trying to sell you something! But where steam ovens come into their own are for dishes where you're looking to either retain or add moisture to your food.
When you think about it, that covers a lot of dishes.
Chicken, fish and many cuts of meat benefit from some added steam, but so do breads and other baked goods, pastry, vegetables, fruits, grains, pulses and plenty of desserts.
Would you like my FREE Quick Start Guide to Your Steam Oven?
Start learning what (and how!) to cook using your oven's steam and combi steam settings, with my instant downloadable guidebook, full of tips, links and ideas.
Click here to get the Guide sent straight to your inbox
How do you choose the best steam oven recipes?
Often, when I speak to someone who's new to steam oven cooking, they'll ask me to share what my best steam oven recipes or dishes are. It's a question I always find it difficult to answer because the best recipes depend on your preferences, location, ingredients and ability in the kitchen.
Choosing my own top 10 would be impossible but turning to all of you who visit and cook from the site often is so helpful.
By looking through the posts you visit most often I get to see what your favorites are. I can also see a common thread which ties most of the recipes together: these are approachable, family friendly classic dishes, reborn for steam oven cooking.
Give me the top 10!
If you've been here for a while, take a look through to see if you missed any of these recipes the first time they were posted.
If you're new to steam oven cooking, or just new around here, bookmark and use this as a reference guide, full of recipes which are ideally suited to steam ovens and ready to inspire and get you cooking.
Here we go:
1. Steam Oven Roast Chicken
A great roast chicken dinner is a joy, and your steam oven will help you cook the juiciest, most tender chicken with very little fuss.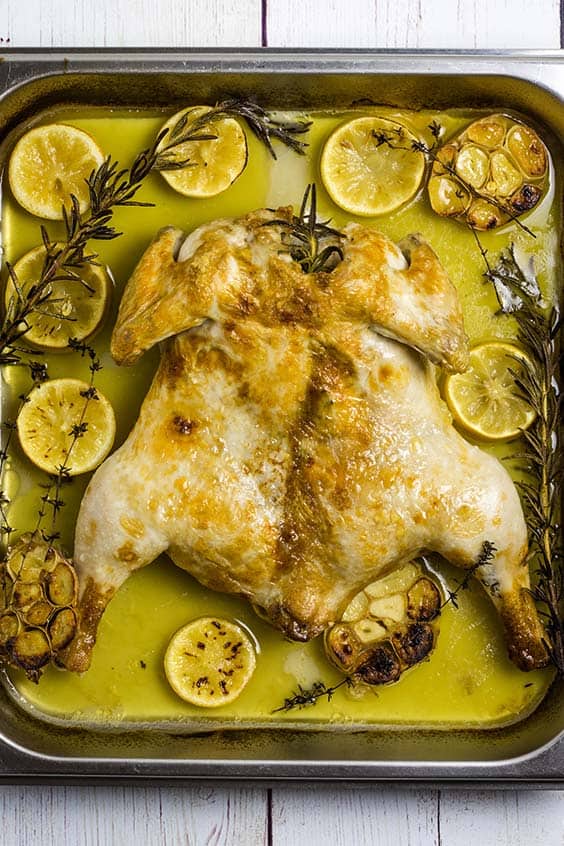 This recipe shows you how I do it in around half the usual time for a nourishing and speedy dinner. Change up the seasonings to make your roast chicken suit almost any type of cuisine.
2. Traditional Roast Dinner with Vegetables using combi steam
Still on the subject of roast dinners, a proper traditional roast with vegetables is easily prepared in the steam oven, and the cooking is mostly hands-off without you ever having to worry about dry, overcooked meat or leathery veg.
You can roast beef, lamb or pork this way, the method remains much the same.
To go with that roast chicken or meat, you're going to need sides, and bread is top of the list. It seems you all love the stuff, because there are no less than three bread recipes in this top 10 list!
3. A great loaf of steam oven bread
Using your steam oven to prove bread, and a combi steam setting to bake, you'll be able to make a loaf better than most bakeries.
Get tips, tricks and my kids' favorite sandwich loaf recipe with this post on how to bake bread in a steam oven.
4. The softest, fluffiest bread rolls
If you're a novice bread baker, start simple with my all time favorite bread dough and make these soft potato rolls. They're easy, keep really well and also happen to be outstandingly delicious.
5. Steam Oven Bagels
These New York style bagels have been a hit ever since I first posted about them, and your pictures of them crop up in my combi steam group at least a couple of times a month, showing off all the variations you're making at home.
It's no surprise you love baking bagels in your steam oven – being able to steam them instead of boiling before baking takes away the fussiest step while still making them chewy, glossy and authentic.
Do you want to use and love your steam oven more?

There are precious few resources to teach us HOW to use a steam oven in everyday cooking. I'm guessing that's why you're here! If you love cooking but aren't making the most of your combi steam oven, you aren't alone.

Steam Oven Insiders was created for you!

Benefit from my decade-plus of steam oven knowledge and training, delivered to your inbox twice monthly in bite sized, easy-to-implement tips and delicious recipes you'll actually want to cook. Insiders get access to every exclusive recipe and article within the members dashboard, so you'll never miss a thing.

Find out more right here
6. Steam Oven Rice
For the less gluten-loving among us, this guide to cooking rice in a steam oven is the most visited post on my entire site, and has a handy downloadable chart with ratios and cooking times for many different types of rice.
Bonus recipe: once you've mastered the best rice of your life (it is ridiculously easy, I promise), make this lovely Christmas rice salad, which is definitely not just for Christmas.
7. One-Pan Steam Oven Salmon, Asparagus and Potatoes
Ah, the one-pan dinner. Otherwise known as a sheet pan dinner, the steam oven is perfect for this kind of nutritious, low-effort and high reward weeknight fare.
My salmon, asparagus and potato dinner can be steamed or combi steamed – try it both ways and stick with the method you like best.
8. Steamed Soy and Ginger Chicken with Rice and Vegetables
This Asian style chicken, rice and vegetable dinner isn't strictly a one-pan meal, more a one-oven meal, where you cook everything in stages so it all comes out at the same time.
If you want a simple stir-fry kind of dinner without the frying part, this can be prepared ahead (or on the spot), and the whole meal will be cooked and on the table in 20 minutes.
9. Boiled Eggs in the steam oven
If eggs are big at your place, you'll be thrilled to know you can cook them right in their shells on the rack of your steam oven.
No pots of boiling water, no fuss. Just perfectly boiled eggs however you like them, ready to eat or put into lunchboxes all week long.
10. Simple Steam Oven Chocolate Cake
I wouldn't leave you without dessert, and this easy mix steam oven chocolate cake is a total winner.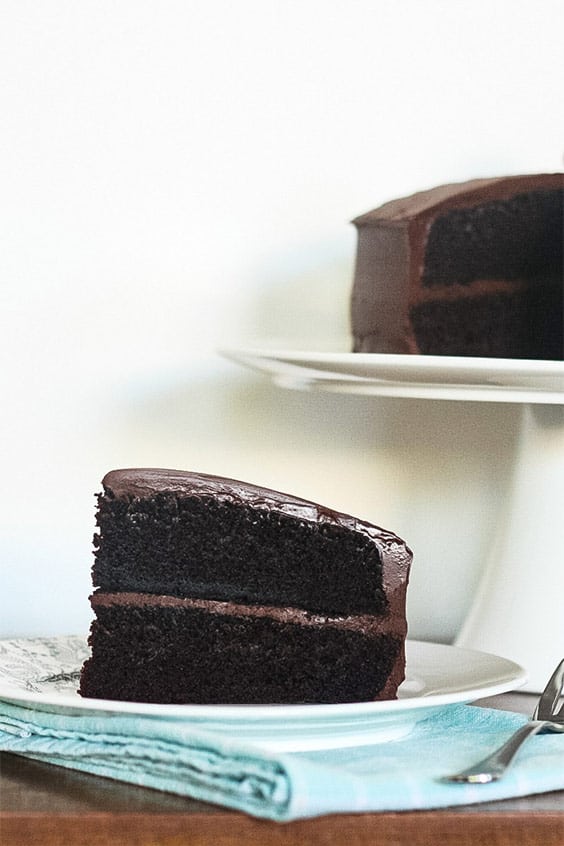 This is the cake I bake for birthday parties and special occasions, and the one I mix up with the kids on quiet weekend afternoons.
The chocolate cake post also contains great general tips for using a steam oven to bake cakes, so you can try adapting some of your own recipes.
There you have it, the top 10 steam oven recipes on Steam and Bake! I hope you'll try a couple of those this week.
If you're new to steam oven cooking and it still feels overwhelming, know that a little persistence really does pay off.
You might cook a few less-than-perfect dishes to start with, which is annoying when you know how to cook and have been doing it in a regular oven for decades. But if you stick with it (and stick around here!), you'll quickly find your confidence.
If you're after more inspiration and ideas, get my Steam Oven Cheat Sheets, which you can print and keep on the fridge. They're full of more than 35 ideas for what kinds of foods to cook using steam and combi steam.
Happy cooking, see you here again soon.