In this article, we'll explore five key reasons why a combi steam oven may not be the right choice for you or your kitchen.
If you've landed on this site you'll see I'm all-in on these appliances. In fact, my major goal is helping people to use them better. But no appliance is perfect for everyone! In the interests of helping you make an informed decision, today I'm talking about why someone would NOT buy a combi steam oven.
But first, what exactly is a combi steam oven?
The combi steam oven has gained popularity in recent years due to its versatile cooking capabilities. There are lots of brands available with lots of different modes of operation. Essentially, it's an oven which allows you to cook food with the additional element of steam (or humidity).
Combi steam, also referred to as convection steam, is the combination of dry heat with wet heat. It creates a moisture-rich cooking environment that's more efficient and more even. Arguably, it produces higher quality foods in terms of texture, taste and presentation. But you'll only get those results once you know how to use a steam oven.
I've written a lot on the basics of combi steam ovens, if you'd like to delve further into that, take a look at the Start Here section on my site. There are lots of great articles, from understanding and using steam oven humidity levels, to the 7 questions to ask before you buy a steam oven, to designing a kitchen to incorporate a steam oven.
I love steam ovens so much, so why would I say a combi steam oven may not be the right choice for you?
Here's the thing.
I've been demonstrating, developing content, educating and speaking to people about steam ovens for well over a decade at this point. I know they're popular amongst kitchen appliance salespeople and designers, and beloved by gourmet cooks and chefs. But I also know, deeply, that some people will not benefit from having one in their kitchen. Just because I love my steam oven(s), I don't think everyone should aspire to own one.
We're all different, and we all have different needs when it comes to our daily cooking life. It stands to reason that not all of us need something which boasts the many features steam ovens offer.
Here are my top 5 reasons why combi steam may not be the best choice for you.
1. Combi steam ovens cost a lot
This is pretty obvious, so I'm going to lead with it. Most combi steam ovens (apart from a few of the tiny countertop models*) will require a high initial investment and ongoing maintenance expenses.
Combi steam ovens are known for advanced technology and functionality. This usually comes at a higher price point compared to traditional ovens. We're talking a few thousand dollars to purchase, hundreds more to install, then service and maintenance expenses (cleaning and descaling) for the life of your oven.
If you have a tight budget or are not prepared to make a significant investment, a combi steam oven may not be the right choice.
*If cost is the only thing holding you back from buying a combi steam oven, there are plenty of options now! My article on the 8 best countertop steam ovens will give you a great overview of the smaller end of the steam oven market.
2. Combi steam ovens can be complex to learn and use
More significant than financial cost is how much time you can invest in understanding the complexity of your oven.
Combi steam ovens involve a steep learning curve for most people. Using one effectively requires a certain level of technical understanding and familiarity with its features. The oven's multifunctionality may overwhelm users who prefer simplicity in their appliances.
If you're not able to invest time in learning and experimenting with the oven, combi steam is not the best fit for you.
3. A combi steam oven may not work if you have space or layout limitations
If you have a compact kitchen or limited counter or cabinet space, accommodating a combi steam oven may be challenging. Additionally, these ovens can have specific installation requirements. Access to a water line is necessary for a plumbed model, for instance. That's not feasible in every kitchen layout.
It's rare that I see people installing a combi steam as their only oven. Most people opt for a conventional oven alongside their steam oven. And just like that, they need twice the cabinet space.
You may be able to delete your microwave in favor of steam, but you should consider the overall space requirement of ALL your appliances before deciding if a combi steam oven is right for your kitchen.
Do you want to use and love your steam oven more?

There are precious few resources to teach us HOW to use a steam oven in everyday cooking. I'm guessing that's why you're here! If you love cooking but aren't making the most of your combi steam oven, you aren't alone.

Steam Oven Insiders was created for you!

Benefit from my decade-plus of steam oven knowledge and training, delivered to your inbox twice monthly in bite sized, easy-to-implement tips and delicious recipes you'll actually want to cook. Insiders get access to every exclusive recipe and article within the members dashboard, so you'll never miss a thing.

Find out more right here
4. Combi steam might not suit your cooking and eating preferences
While combi steam ovens offer a wide range of options, they may not suit everyone's culinary preferences.
If you enjoy traditional cooking methods and prefer the results achieved through conventional baking, a combi steam oven may not be able to replicate that. It pays to assess your cooking style and preferences before committing to a combi steam oven.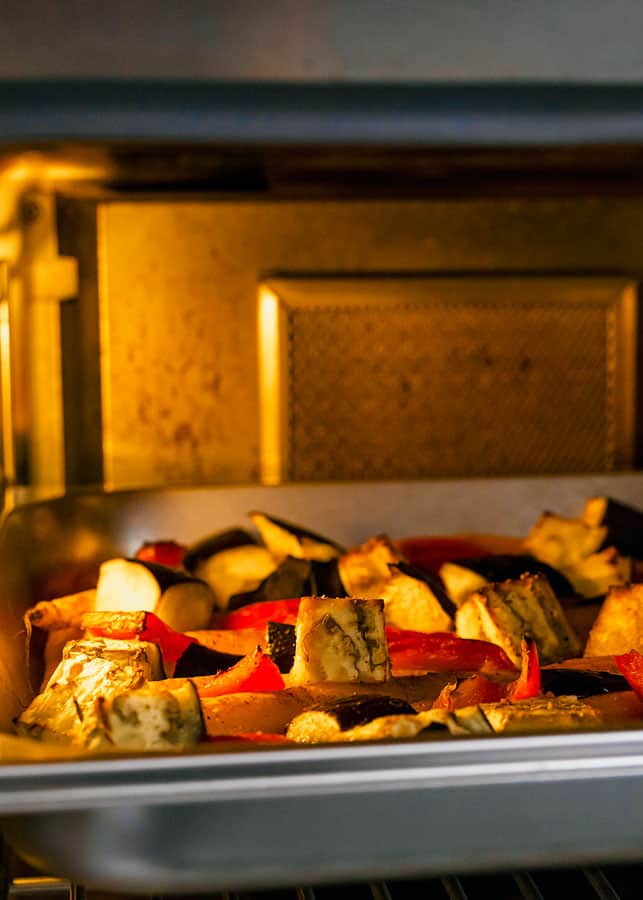 A great example of this is roast chicken. A classic dish that's surely improved by cooking in a steam oven, right? Well, I (and many others) think so. But I received an email recently from a reader who told me they prefer their old way of roasting chicken. They decided the meat was too moist and too soft in texture after combi steam roasting, that it didn't have enough 'bite' to it. Some people may think that's a great result, this reader found it too different and returned to their previous method in a regular oven.
It can be hard to know if the results of combi steam will be to your taste. But if you have a fixed mindset around the foods you like to eat, a combi steam oven may not be the right choice. If you're on the fence about this issue, do your best to find some in-person oven demonstrations. You'll be able to see and taste food that comes out of a combi steam oven, which will help you decide if the cooking style is your thing.
5. You might not use a steam oven often enough to warrant buying one
Consider how frequently you cook and the types of dishes you typically prepare. These appliances are best suited to avid cooks who want to experiment with diverse cooking techniques. To get the most out of the oven, you should be eager to explore the possibilities of steam cooking. If you rarely use your oven or eat out a lot, a combi steam oven might be underutilized.
I do want to point out that for some people, the frequency with which they use an oven does increase when they own a combi steam. So the flip side of this point is this: combi steam cooking is often faster and can take some of the tasks of other kitchen appliances. Plus it reheats food so well that people do find themselves eating less takeout and more leftovers. If you rarely enter the kitchen now but you have willingness to learn about combi steam, frequency of use may not be an issue for you.
There you have it! Those points nicely cover the basics of why a combi steam oven may not be the right choice for you. While they offer numerous benefits and plenty of flexibility, they really aren't suitable for everyone.
If you decide that a combi steam oven IS the right choice for you, fantastic! I can't wait to see more of you around these parts as you explore the great cooking you'll be doing. Just be sure to consider your budget and space constraints, culinary preferences, and lifestyle before making a purchasing decision.
By evaluating your needs and priorities, you can determine whether combi steam aligns with your cooking style and requirements, or if another oven may better suit your needs. Remember, choosing the right appliance is all about finding a fit for your individual circumstances.