This handy steam oven rice cooking guide is the result of a multitude of questions around the topic. I have plenty of emails and social media questions come in about how to cook rice in a steam oven, and it's actually super easy once you know how.
From rice to liquid ratios to oven settings, timing and temperature, I've got you covered for cooking different types of rice in a steam oven. And if you scroll down, you can enter your email address to get a printable steam oven rice guide sent straight to your inbox!
Rice is a great way to bulk out a meal and is more easily tolerated by (most) peoples' stomachs than bread or pasta. There are countless varieties from nutty brown rice to fragrant jasmine and basmati, and dark, chewy wild and black rice. When you master cooking the main varieties of rice you'll always have the base for a quick dinner or a simple but filling salad.
This post may contain affiliate links. Click here for more info.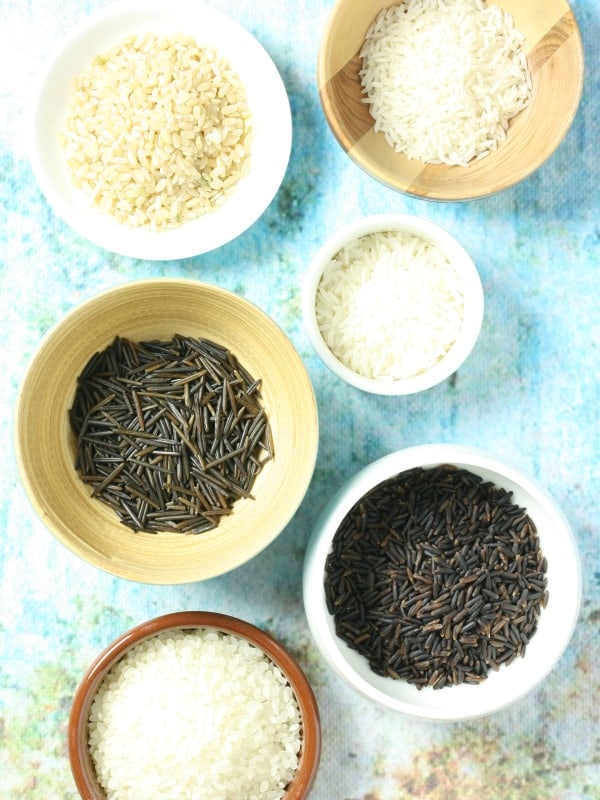 Why would you cook rice in a steam oven?
Steam oven rice is no more difficult than cooking it in a rice cooker or by absorption in a pot. You put rice and liquid in a pan, pop it in the oven and come back to fluffy steamed rice. It's hands down my favorite method to cook rice, though. I don't need somewhere to store a rice cooker, I don't need to adjust my stovetop heat to avoid burnt or overflowing pots, and it's perfectly cooked every time.
Essentially, you can give away your rice cooker now that you have a steam oven, you won't be needing it anymore!
Adjustment for steam oven rice
When you cook rice in a steam oven there are some variations for rice to liquid ratios and slight adjustment of cooking times but overall it's pretty simple.
The guide below is not exhaustive but it covers all the major varieties of rice I ever cook in my steam oven. If there's something not listed you'll probably be able to figure it out based on one of the other types of rice.
I hope you find this steam oven rice guide useful and can return to it over and over until you've memorised your favourites.
Happy steam oven cooking, see you here again soon.
Do you want to use and love your steam oven more?

There are precious few resources to teach us HOW to use a steam oven in everyday cooking. I'm guessing that's why you're here! If you love cooking but aren't making the most of your combi steam oven, you aren't alone.

Steam Oven Insiders was created for you!

Benefit from my decade-plus of steam oven knowledge and training, delivered to your inbox twice monthly in bite sized, easy-to-implement tips and delicious recipes you'll actually want to cook. Insiders get access to every exclusive recipe and article within the members dashboard, so you'll never miss a thing.

Find out more right here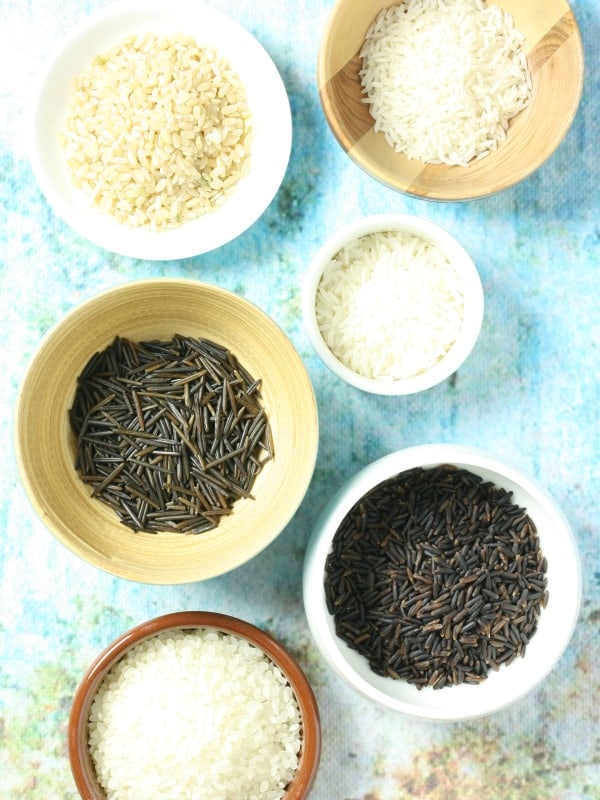 A Steam Oven Guide to Cooking Rice
A note about rice: the cooking times (and sometimes the quantity of liquid needed) for rice can vary according to how old your rice is and how humid your climate. I tend to buy and use rice within about 6 months at most (very old rice can be quite 'dry', requiring a touch more liquid and often longer cooking times).
And a note about cooking vessels: the below measurements work for rice cooked in a thin, even layer in a stainless steel tray. Most people will be able to use the solid trays which come with the oven for this. I use the smaller (1/3 size) tray for 1 cup uncooked rice, and the larger (2/3 size) for 2-3 cups uncooked rice.
After some meals to show off your now-perfect rice? I'll be posting a new rice salad recipe video on Facebook in a day or two, but in the meantime, try the Maple, Lime & Ginger Chicken or (one of my favourites) Asian Style Sticky Beef.
Did you like this post? You can subscribe right here if you'd like to receive my recipes and other steam-oven-related things straight to your inbox! I won't spam you, don't worry.